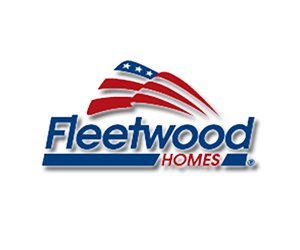 In 1950, Fleetwood was founded on an uncompromising dedication to its craftsmanship and service. Owning a Fleetwood home means years of comfortable living for our home owners.
Fleetwood homes are built for life. Your life. Our focus is meeting the ever changing lifestyle needs of its customers. As a company, we started with building travel trailers. Then, over 50 years ago, we leveraged this expertise to pave the way for a whole new industry – residential homes built off-site, in a controlled environment. There are many terms for this type of housing but our happy homeowners and their families and friends just like to call it "home."
Come Home to Fleetwood
Since 1950 Fleetwood has been surprising millions of families with how much home they can afford. During this time, we have satisfied nearly 1.5 million customers by offering the quality, floor plans, and design options that you'd expect to find in a custom home. This has helped us grow to become one of the nation's largest home builders.
Families from all walks of life invest in a Fleetwood home because of our reputation for building the finest homes, pricing them affordably, and backing them with outstanding service and warranty protection.
A Home for Your Life
Today, Fleetwood is one of the nation's largest homebuilders. But it's not our size that wins customers; it's our commitment to offering quality homes that fit almost any lifestyle, personal taste, and budget. We build homes for life.